Our Technical department provides a range of support for new and existing customers from helping to choose the product through to answering queries and offering advice. With the support of our In-house laboratory testing on technical matters can be achieved.
We Are Here To Help
Albright offers a unique service to our customers with the provision of full Technical Support. Managed by our excellent in-house multi-site technical team, we can provide assistance in selecting the correct product for your application. Our Support team also offers advice, helps resolve any issues and answer queries which you may have prior, during or following your purchase.
By offering our Technical Support to existing and potential customers from the outset we believe it should ensure a trouble free future, and ultimately customer satisfaction, something we strive for on every enquiry. This service is available via our technical email address, contacting our offices or your local distributor.
Laboratory Testing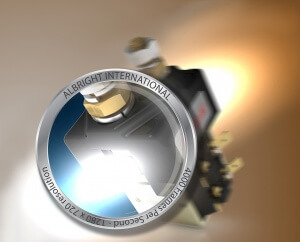 In addition, our in-house laboratory facility at Whitchurch supports our technical department providing assistance where testing may be required. Our laboratory helps us achieve our high standards and maintain the quality of our product providing the means to:
Develop and test our new products and enhancements to existing products
Carry out Performance, electrical life and safety tests
Perform bespoke tests for customers including replicating customers situations
Remote test – higher voltages can be tested safely
Perform UL witness testing
Perform capacitive, inductive and resistance tests
Albright tests employ empirical methods to validate our products; where empirical results are derived and guided by practical experience and not just the theory.