Albright, or an Agent of Albright, will be attending or exhibiting at the following trade exhibitions in 2021: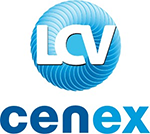 Cenex-LCV
Albright International will be exhibiting at Cenex-LCV2021 which is taking place Wednesday 22nd and Thursday 23rd September 2021 at Millbrook, UK.  Cenex-LCV is the leading low carbon vehicle event in the UK showcasing technology, developments and UK capabilities within the Low Carbon Vehicle industry.
Albright design and manufacture a wide range of contactors for use within electric vehicles.  These are rated 60 – 400 amps with single and double throw, changeover and motor reversing configurations available.  We also offer a broad range of Emergency Disconnect and Combined Disconnect switches which can be ultilised in electric vehicles.  As Contactor designers we are able to provide bespoke solutions for specific requirements of customers applications.
Albright International will be located at booth C3-520 where we will be able to provide advice and offer our latest products suitable for the low carbon vehicle industry.
For further information on Cenex-LCV2021 refer to the official website: www.cenex-lcv.co.uk

Marine Equipment Trade Show (METS)
Albright International, on behalf of the Albright group, are exhibiting at the Marine Equipment Trade Show (METS) which is being held from 16th – 18th November 2021 in Amsterdam.  METS is the world's largest trade exhibition of equipment, materials and systems for the international marine leisure industry.
Albright contactors are designed to be used on a variety of marine industry applications such as bow thrusters, windlasses, anchor winches, dual battery & battery isolation systems.  Furthermore, our contactors can also be used for hydraulic power packs, engine starting & standby power and lighting applications.  As well as our established contactors for these type of applications, we can also supply bespoke contactors to meet customers specific requirements.
For further information on METS 2021 refer to the official website:   www.metstrade.com