Albright design and manufacture a unique range of heavy duty contactors designed for use within the Telecom market.
Products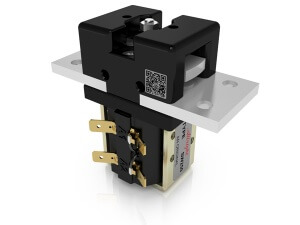 Our busbar contactors current rating ranges from 140 – 2400 amperes, with typically a single pole, single throw configuration. Albright busbar contactors feature double breaking main contacts with silver alloy contact tips, which are weld resistant, hard wearing and have excellent conductivity. Furthermore, they are not polarity sensitive and therefore can be used for switching A.C. currents. Electrical connections follow industry standards, with 4.7mm or 6.3mm spades or alternatively flying leads. Our busbar series contactors include types SW140, SW150, SW225, SW250, SW300, SW400, SW500, SW560, SW800, SW1000, SW1002, SW1500, SW1502, SW2000 and SW2400.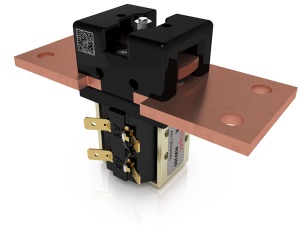 In addition, Albright have introduced a number of busbar contactors in the new RW series which are suitable for telecom applications. These are a cost effective alternative to our main busbar contactors with a reduced silver content in the main contacts, reflecting the low switching duty that is expected of a Telecom application. The RW series busbar contactors available are RW150, RW250, RW300, RW400, RW500, RW560, RW800, RW1000 and RW1500.
Custom Made Options Available
Albright offer full design and customisation, ranging from a component through to a complete contactor solution, should you not find a suitable option from our extensive range of busbar contactors. We are able to provide prototypes and perform testing by our in-house laboratory so you can be assured of a bespoke engineered solution to fulfil your requirements for your telecom application.
Technical Support
Albright offer a Technical Support service to aid our customers, providing guidance, answering questions and helping resolve any issues. Our Technical Support teams are available prior to, during or following a purchase by emailing our technical department or by phoning our local offices or distributors.