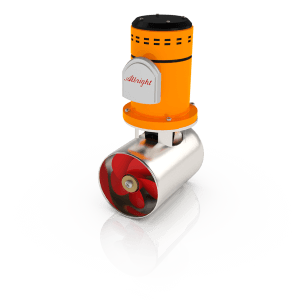 Albright design and manufacture an extensive range of D.C. Contactors and Battery Disconnecting Switches suitable for the Marine Industry. Our innovative contactors are designed for a variety of Marine Industry Applications from Bow Thrusters, Windlasses, Electric Capstans, Sail Wrappers and Anchor Winches to Dual Battery Systems & Battery Isolators.  Our contactors can also be used on many types of boats, ships and yachts for Hydraulic Power Packs, Engine Starting, Standby Power, Lighting Applications and D.C. System Electrics.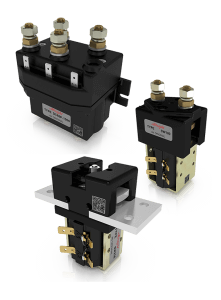 D.C. Contactors
Our contactors are available in Normally Open, Normally Closed and Changeover configurations with current ratings up to 2400 Amperes.  The contactor options include IP67 sealing, bracket configurations, Auxiliary switches and Manual Overrides.
Our Protected 'P' type contactors include DC64P,  DC92P, SU60P, SU80P, SU280P,  SW60P and SW80P as well as Motor Reversing 'P' types such as D66P, DC88-1000P and DC88P.  The SW80, SW180 and SW250 types are just a few of our standard contactors which are suitable for Marine applications as well as our PC Types (PC60, PC61 and PC63).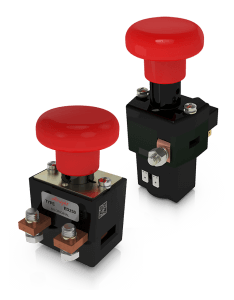 Emergency Disconnect Switches
Our Emergency Battery Disconnect and Combined Disconnect Switches are manufactured in Single and Double Pole variants and have current ratings from 100 to 1800 Amperes Continuous rating. These are capable of rupturing full load battery currents in the event of an emergency.  In addition, our Combined Disconnects offer the line contactor and emergency Disconnect facility in a single compact device.  Typical Disconnect Switches suitable for boats, yachts and ships include SD200 and ED250.
Custom Made Options
As well as our established contactors for marine applications, we can also supply custom made products to meet specific requirements. Our bespoke service offers design of new components or contactors or customising existing products and can include 3D CAD imagery, prototypes and in-house laboratory testing resulting in a fitting solution for your application or conditions.
Technical Support
Albright offer a Technical Support service for our customers, enabling us to make product recommendations based on your requirements and applications. Our Support teams offer guidance, answer queries and help with any concerns, at any point in the purchasing process or thereafter. Our support is available via our technical email address or by phoning our UK or China offices or your local distributor during office hours.