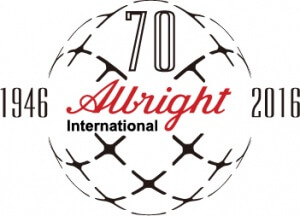 2016 marks the 70th year of business for Albright.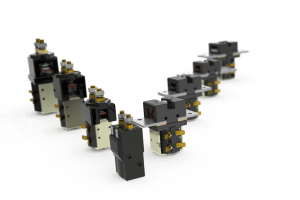 Albright began in 1946 manufacturing specialist switchgear to our customer's designs.  By 1955, we were manufacturing our own designs thus establishing the start of the Albright Contactor Range. Over the years, the range of industry leading products has continued to grow to meet customers needs and opportunities in the market.  We now offer in excess of 100 types of contactors and emergency disconnect switches with over 10,000 unique part numbers.
The company expansion initially involved supplying our contactors to Europe which began in 1962, followed by breaking into the USA market in 1978.
Our manufacturing capability increased in 1986 when we opened a 2nd facility in the UK at Whitchurch.  Expansion into Europe (Lithuania) and Asia (China) followed in 2008.   All our manufacturing facilities operate to the same Albright processes and standards to ensure the high quality and reliability of our products.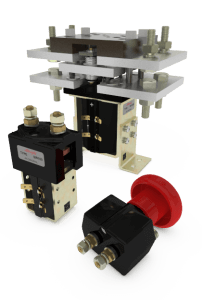 To manage Sales, along with a Head Sales Office in the UK, strategically placed Sales Offices were set up in Japan (1993), France (1999), China (2008) and Germany (2009).  An established network of global distributors completes our international coverage.
Albright has always been a company which seeks to improve.  Our recent investments in a new laboratory, Design Centre in Germany, the latest technologies for auto testing and visual inspection ensure we maintain industry leading in the design and manufacture of high quality products at competitive prices.
During its 70 years, Albright has built a reputation for innovative and original designs and excellent standards of manufacture.  Coupled with a strong commitment to deliver a first class customer service we remain leaders in our field.  Albright Management would like to take this opportunity to acknowledge the commitment and hard work of all our past and present colleagues, our distributors and the loyalty of our customers which has helped ensure the continuing success of the company.